Who We Are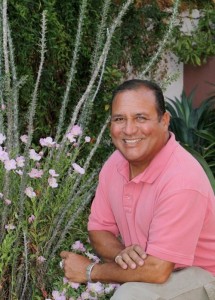 Cesar Mazier Landscaping & Consulting, Inc. (CML) is a landscaping & consulting firm headquartered in Phoenix, Ariz. CML is dedicated to preserving the beauty of the Sonoran Desert, while introducing desert landscaping, and building beautiful gardens in properties.
We provide design, consultation, landscape installation, hardscape installation and landscape maintenance services for our discriminating residential and commercial clientele.
Our team members are consistently instructed in seminars conducted by Cesar Mazier on subjects such as botany and horticulture, irrigation, pruning techniques, planting and other relevant subjects. These field and indoor classroom seminars ensure we remain the most qualified in our field, and perform the most precise work to Cesar's standards.
Cesar founded the company in 2002 after serving an illustrious career as director of horticulture for Desert Botanical Garden in Phoenix, Ariz. for 16 years, following his career as a scientific field researcher in Honduras.